Why Change Transmission Fluid: A Deep Dive with General Transmission
When it comes to maintaining a vehicle, numerous tasks vie for our attention. Tire rotations, oil changes, and brake checks are all part of routine vehicle care, but one aspect that often slips through the cracks is the health of the transmission. Transmission fluid, in particular, plays a critical role in the life and performance of your vehicle. Today, we will unpack the significance of regular transmission fluid changes and why General Transmission, located in the heart of Reno, NV, should be your trusted partner in achieving this. General Transmission offers premier transmission repair services in Reno.
At its core, transmission fluid's function is to cool, lubricate, and transmit hydraulic force in automatic transmissions. Over time, this fluid deteriorates, loses its optimal properties, and becomes a host for dirt and debris. If neglected, your transmission faces the risk of overheating and slipping gears. Worse still, it could lead to complete transmission failure, which results in an expensive repair or replacement. In essence, regular transmission fluid changes are akin to an insurance policy against severe, costly problems down the road.
Understanding this, the question becomes where to turn for such crucial maintenance. In Reno, Sparks, Carson City, and even as far as Truckee, the answer is clear: General Transmission. Unlike your typical auto repair shop, General Transmission dedicates itself entirely to transmission and gear train repair and maintenance. With such a specialized focus, they are undisputed experts in their field.
What sets General Transmission apart is not just their specialization, but their approach. Here, no corners are cut, and each vehicle receives meticulous, hands-on attention. In place of a transmission flush machine, their process involves dropping the pan, inspecting it, replacing the filter, and refilling it with the highest quality synthetic transmission fluid. They then conduct a thorough check of your entire powertrain to ensure your vehicle's safety and reliability. This approach is a testament to their dedication to doing things the right way, even if it takes more time and effort. Such commitment to quality is reflected in the glowing review from a satisfied customer, Brandon B., who exclaimed, "Fantastic service! Pete truly went above and beyond… They are fast, friendly, and fair. I will recommend them to everyone I know. Thank you."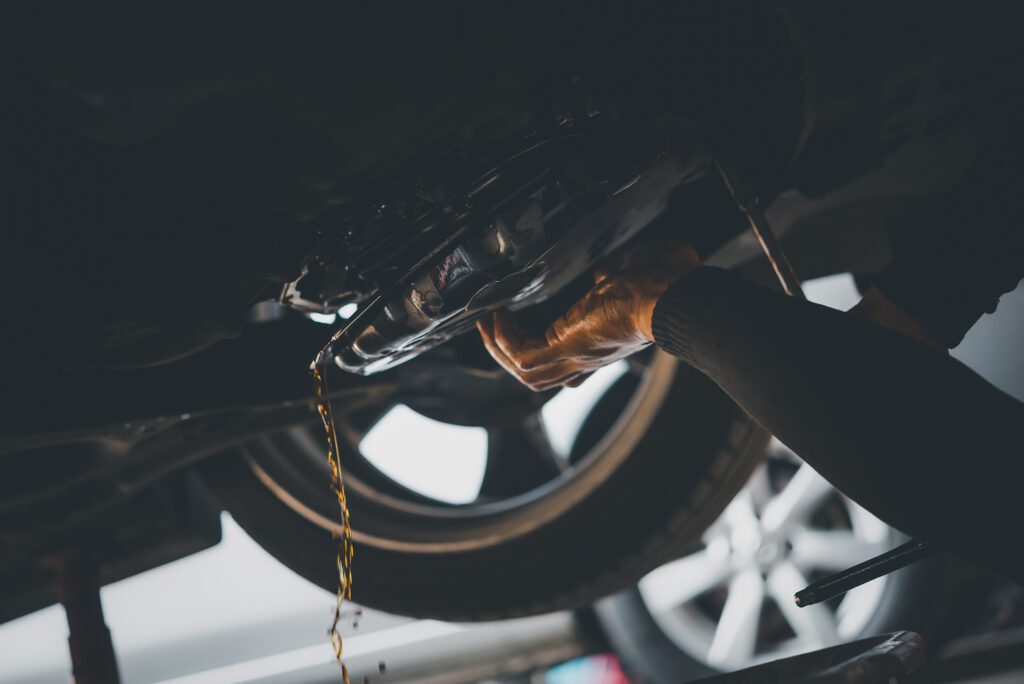 General Transmission's services extend beyond routine maintenance and repair. They offer a wide array of specialized services, including towing for up to 100 miles, servicing front and rear wheel drive vehicles, and 4×4 repairs. They understand that every vehicle is different and requires a unique approach, which is why they are equipped to provide custom solutions tailored to each vehicle's needs.
When it comes to transmission rebuilds and remanufactured transmissions, their expertise truly shines. Their technicians, among the best in Nevada, take pride in their craftsmanship. Rather than simply replacing a transmission, they meticulously disassemble it to identify the exact point of failure. The transmission is then cleaned using a high-pressurized tank, and all worn-out parts are replaced with new, high-quality ones. The end result is a better shifting, longer-lasting transmission – a testament to the skill and dedication of their team.
Backing their top-tier services is a comprehensive warranty package. They offer a standard 2-year and/or 24,000-mile warranty on their rebuilds, with an optional 3-year/100k nationwide warranty. This, along with their certification by the Automatic Transmission Rebuilders Association (ATRA), cements their standing as a beacon of reliability and trustworthiness in the industry.
In closing, regular transmission fluid changes are more than a mere suggestion – they are a critical part of maintaining your vehicle's health and longevity. For this task and all your transmission needs, General Transmission in Reno, NV, is your partner of choice. Their range of specialized services, superior expertise, unparalleled dedication to customer satisfaction, and commitment to quality ensure your vehicle is in the best hands possible. As the saying goes in Reno, "For the best transmission shop, trust General Transmission."