Cars are complex pieces of machinery, and even the most attentive car owner might face transmission issues at some point. One of the more subtle, yet impactful issues is the slipping clutch. A term that might sound benign, but the implications can be both frustrating and expensive if not addressed promptly.
Understanding the Slipping Clutch
In the intricate dance of gears, clutches, and engines that power our vehicles, the clutch plays a pivotal role. It's responsible for connecting and disconnecting the engine from the transmission. When it slips, it fails to engage or disengage fully, causing the driver to lose control, power, and, most importantly, peace of mind. Imagine being caught in the throes of traffic, only to find your car not responding as it should.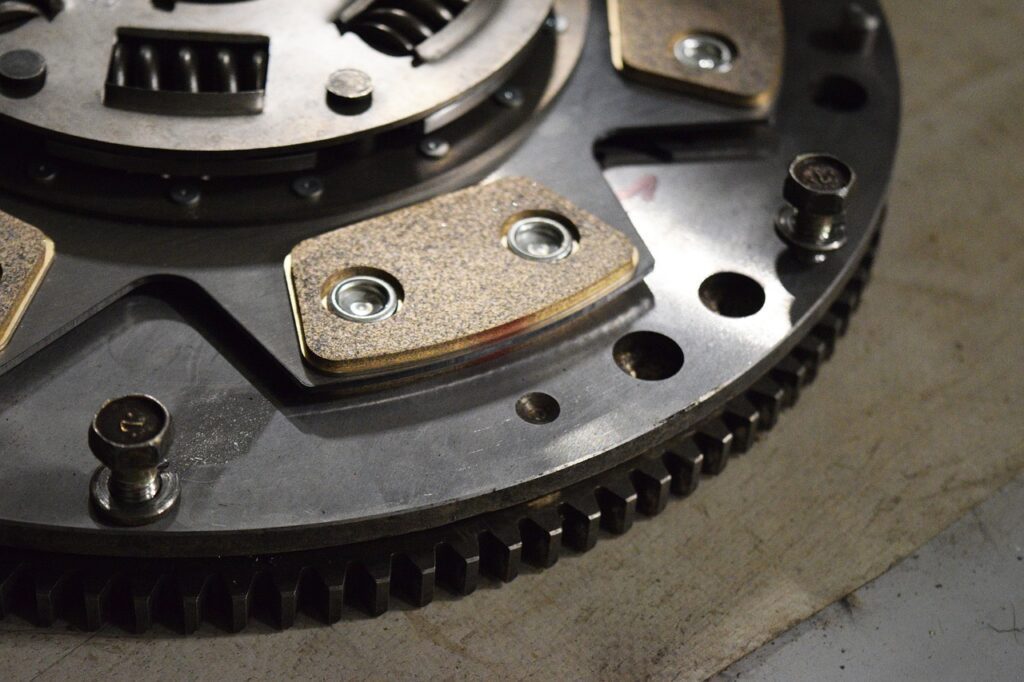 Why Addressing It Matters
Delaying the repair of a slipping clutch can escalate the damage. As the clutch slips, it wears out faster, which could lead to more significant, more expensive repairs in the future. Just like any health ailment, early diagnosis and treatment are key. This is where the expertise of a specialized transmission shop, like General Transmission in Reno, NV, becomes invaluable.
Why Choose General Transmission?
For residents in the Reno, Sparks, Carson City, and Truckee areas, the answer to clutch and transmission issues lies right in their backyard. General Transmission isn't just another repair shop; they are transmission service experts.
Their services span from diagnostics starting at an affordable $120 to heavy-duty transmission rebuilds tailored for heavy use. Their dedication to doing things right stands out – where other shops might hastily flush transmissions, General Transmission takes a methodical approach. They drop the pan, inspect it meticulously, replace the filter, and use only the highest grade of synthetic transmission fluid.
It's not just about repair – it's about education. Their technicians don't just fix; they guide. They ensure car owners understand their vehicles, helping extend the life of transmissions and avoid those hefty repair bills.
Crystal N., a satisfied customer, exclaims, "These guys are great! They don't try to nickel and dime you to death. Very honest and to the point." This sentiment is echoed by many, like Morgan Y. who says, "Amazing customer service. I can not speak highly enough of them. They went above and beyond to get our vehicle back on the road. They have made a customer for life!"
Not Just Repairs, But Rebuilds
At General Transmission, they believe in giving a comprehensive solution. Some transmissions can be saved with simple repairs, while others might need a complete overhaul. Their approach is to delve deep, diagnose the exact issue, and provide a solution that's both long-lasting and efficient. Their transmission rebuild service is a testament to their commitment. They don't just replace – they rebuild, ensuring better shifting and longevity.
Trust Built Over Time
Behind the efficient service and expertise is a legacy. General Transmission was conceived out of a vision by Vasken Attashian in 1994. Today, it stands as one of the most trusted transmission shops in the area, steered by his son, Peter Attashian. Peter's dedication, combined with his Business Degree from the University of Nevada, Reno, ensures customers receive unparalleled service.
Your Car Deserves the Best
Your vehicle is an investment, and like all investments, it requires care. A slipping clutch might seem like a minor inconvenience now, but the potential costs and safety risks in the future make it a priority. And when it comes to addressing this, General Transmission in Reno, NV is your go-to place.
Like Keary M. aptly puts it: "They were reasonably priced, accurate estimate on service, and made sure everything was correct before they gave the vehicle back. Thank you so much!!"
For the peace of mind, your vehicle deserves, and the expertise it demands, contact General Transmission today. Your car, and your wallet, will thank you.
Disclaimer: This blog post is for informational purposes only and does not constitute an endorsement or guarantee of the services of General Transmission.