Don't Let Transmission Failure Ruin Your Day
It's every car owner's worst nightmare… you hear a strange sound or see fluid leaking under your car. Before you know it, you're looking at costly transmissions repairs, and the hefty towing fees that come along with it. No one wants to deal with car troubles, let alone transmission repairs. Call General Transmission today!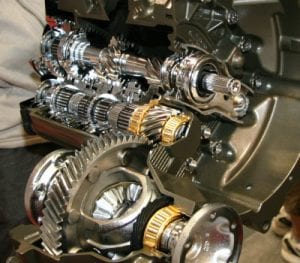 Luckily, if you're in the Carson City area, you can call General Transmission for all of your transmission repairs. We offer free towing for up to 100 miles—with affordable prices after that. Transmission repairs can be stressful, and we make sure you get the quality service you need at a fair price that you wouldn't receive at competing transmission shops.
Transmission Repair Carson City
If you're having transmission trouble, give us a call at 775-786-5888. We are the local transmission experts for the Carson City area.
Benefits of Using General Transmission in Carson City:
-Expert service
-Affordable prices
-Free towing up to 100 miles
-Diagnostics starting at $69.99
-Transmission service starting at $120
Warning Signs of Transmission Failure: Transmission Repair Carson City
It's good to stay up to date on the warning signs of transmission failure so you can prevent costly repairs down the road. To find out more, check out our blog post that mentions 3 tips on how to keep your transmission running smoothly. If you feel jerking with your car or your light goes on, those may be signs that you need to call a transmission expert. It's always better to be safe than sorry!
Need Transmission Repair for Carson City?
The next time you have transmission issues in Carson City, give us a call. General Transmission can diagnose and repair your transmission without the stress. Call us at 775-786-5888 for a free quote on your transmission. Our experts will help figure out the best, and most cost effective way to repair your transmission, without the hefty fees and stress.