Your Local Experts for Transmission Repair
Transmission Shops Reno NV
General Transmission is one of the top local transmission shops serving Reno, Sparks, and the surrounding Northern Nevada area. We specialize in all types of transmission repair including clutch repair, automatic transmission, manual transmission, rebuilt transmissions and much more. Take a look at our extensive services:
Why Choose General Transmission?
How to choose from transmission repair shops and what to look for
Recommendations
There is a reason why the best contractors and repair shops are preferred by generations of family members. Often times some of the oldest transmission repair shops have the most extensive knowledge of parts, problems, and solutions. General Transmission has been proud to serve the Reno, Sparks, and Northern Nevada area for over 24 years and we have serviced thousands of transmissions over that period. The vehicles we drive are as much a part of us as our cellphones and friends. They facilitate our lifestyle and make it possible to go almost anywhere at any time. It is not always easy to trust anyone to work on your vehicle which is why good repair shops are well known by word of mouth. Recommendations are always a great way to find the best repair shops because the industry is competitive and good repair shops stand out.
See our reviews
Transmission Service Prices
It is worth mentioning that the cheapest prices do not guarantee good service and at the same time the most expensive rates are often deceptive and just trying to squeeze as much money out of you as possible. You want to make sure you get an estimate that reflects a thorough survey of what is actually needed. While you should always be wary of cheap prices, you should also be careful of very expensive prices. Often times expensive prices for transmission repair and service reflect a technician's lack of knowledge of what is required. Most times these higher prices also do not reflect the actual work done. Transmissions are complicated and have a lot of parts:
With the amount of components and technical expertise required to service transmissions properly, you do not want just anyone to be working on it. Thankfully General Transmission is a fully qualified transmission repair shop that offers honest estimates and quotes. We have years of experience and employee the most qualified, professional, and honest technician. We know what is required for rebuilds, repairs, general service, and more. Our quality work speaks for itself as well as the generations of Nevadans who trust General Automotive to get them back on the road.
ATRA Member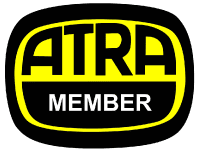 General Transmission is an ATRA member (Automatic Transmission Rebuilders Association). ATRA is an organization that specializes in transmission repair and makes sure its members adhere to strict quality and professional standards. As an ATRA member, General Transmission also offers a warranty program for our repairs. While membership is not required for repair shops, it is an important certification that shows a repair shop is genuine and has undergone the effort to be certified. ATRA has strict standards for membership which includes quality and expertise in work as well as friendliness and customer service. As a qualified ATRA member you can rest assured that General Transmission offers the care, professionalism, and expertise you need for transmission repairs.
Professionalism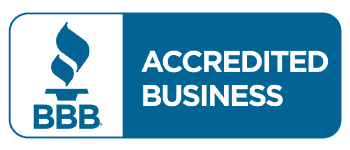 You can generally tell when transmission shops are professional or not. However, sometimes you schedule repairs or service without interacting with employees or discussing what the job entails. During these times you are forced to trust that a shop will be professional and delivery quality work for a fair price. This is not always the case, and the world has many stories of people getting their cars back thinking it is fixed to only have it break down a week later. So how do you trust a shop is professional and offers a quality service?
To start, see if the shop is accredited by the Better Business Bureau. A BBB accreditation provides information about a company before you do business with them, provides you with quality consumer information so you can make intelligent buying decisions, alerts customers about bad business and advertising practices of a business, and much more. General Transmission is proud to be a registered BBB+ organization for over 20 years. We also know it is not easy to trust just anyone to service your vehicle, especially with repairs dealing with transmission or powertrain. General Transmission is a family owned and operated local transmission shop and knows that professionalism is key in you trusting us with your vehicle. We take the extra steps to ensure you are informed and treated right as a customer and always have your best interest in mind. We know that happy customers stay with us for generations and we work hard to get the job done right for you.
If you have any questions or would like to talk about your repair or maintenance needs feel free to call us, schedule an appointment, or request a quote.
Have a Great Day!
– General Transmission